Winter weather is arriving in Alberta, and Timberland Supply has the Skid Steer attachments you need to handle it.  As a HLA dealer, we have access to the full lineup of HLA Snow products, including scattershot spreaders, snow pushes, and snow blades:
Scattershot Spreaders
The Scattershot, made of galvanized steel, can handle all your spreading tasks.  The internal agitators keep sand, salt, and other materials from building up or clumping.  The spreader comes in either Singleshot or Doubleshot models.
Snow Pushers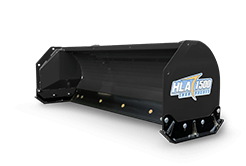 The ruggedly built HLA snow pushers come with a welded double sidewall, so they don't need any bulky braces like other pushers.  They also come with an optional back drag or rear pull mount to help pull snow away from hard-to-reach spots.
Snow Blades
The precision engineered curve construction on the SnowBlade mouldboard folds and rolls the snow, which limits unwanted sticking, spill over, and side tracking.  Also, a spring-trip feature on the mouldboard limits damage if you hit a hidden object with the blade.  Other features include a crossover relief valve, replaceable and reversible cutting edge, and lateral float.
Snow Blowers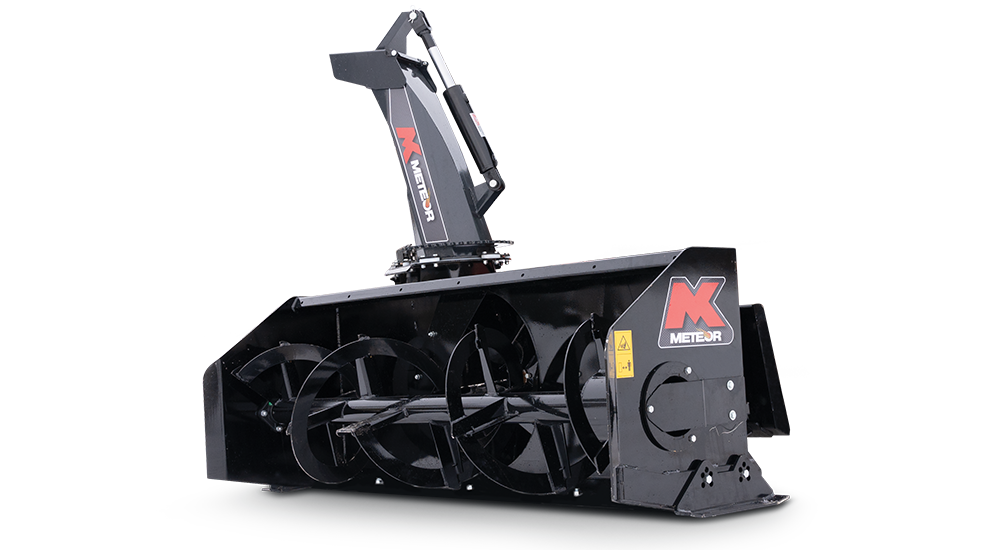 We also carry the popular line of MK Martin Meteor snow blowers for Skid Steer Loaders, which include the following features:
Hydraulic line check valve prevents reverse rotation and allows the motor to overrun after valve is shut off
Direct fan drive mounted with 2″ bearings
Heavy duty fan has 5 impeller blades
Solenoid valve feature allows for use of hydraulic rotator motor and hydraulic deflector cylinder
Various plug features to match your skidsteer so you can use the controls on the skidsteer